November is over and we are done with the 11 Second Club. I'll be posting my final(ish) version in a few days when all the voting and stuff is over.
No sooner had we uploaded our videos to the website - actually it was even before we did all that - our teacher gave us our new assignment. It's a lot longer than the last one, with half the time for us to do it in. I'm pretty sure there is some sort of life lesson in there somewhere that we're supposed to learn.
I'll elaborate on the assignment and what we're doing for it later, but for now, I'd like you to meet the characters I designed for it.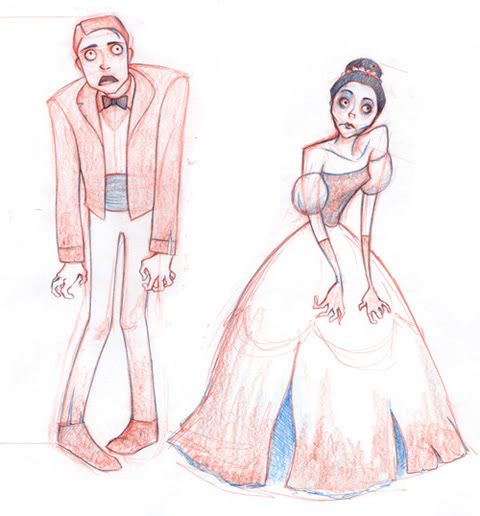 Aren't they just the cutest couple you ever saw??