This year, my drawing class has been all about figuring out what our influences are and finding new ones to be influenced by. Pretty soon I'll probably make a post with all the artists and things I listed in my sketchbook at the beginning of the year, but right now I wanted to share a new one I just discovered!
Yesterday in my History of Animation class we looked at a lot of early stop-motion films. They were all pretty cool, but my favorite was Jiri Trnka, a Czech artist who made really beautiful puppet films. What really got me, though, was the fact that he illustrated children's books before he got into animation, and his illustrations are super amazing!
First off, my VERY FAVORITE:
This is from a book of Andersen fairy tales and aaahhhh this is so exactly how The Little Mermaid should look!!! Dreary and sad but sooo so beautiful, just like the story!
More: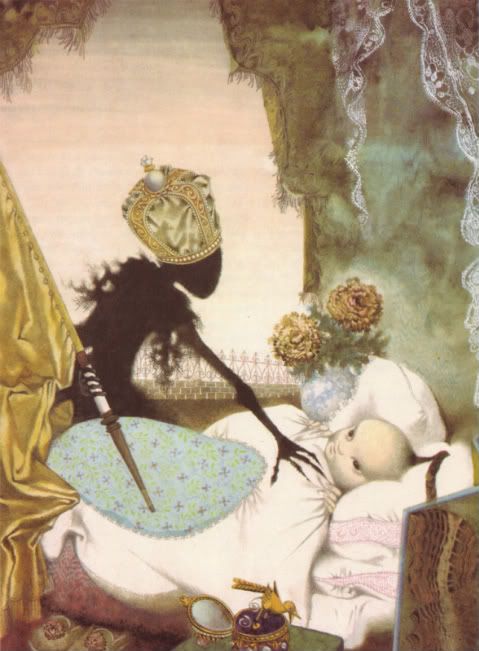 And these are all from the same book: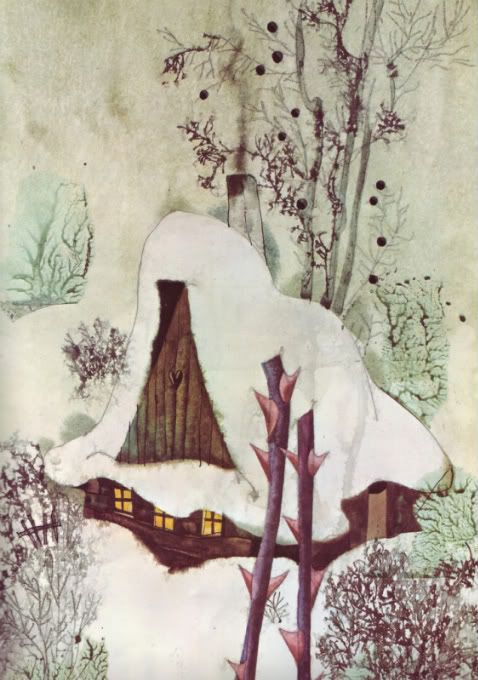 What I really love are the big smushy globs of paint juxtaposed with all the teeny little details. It looks like perhaps he used some printmaking process for the colors and then inked over that? At any rate, it looks freakin sweet.
And here's a bit of one of his films:
For some reason, all I could find online was from a Spanish-subtitled version, but it's not like it's hard to figure out what's going on. I hope you can sort of see how pretty and magical the characters and sets are despite the crappiness of the video!!!
Eternal gratitude goes to
this blog
for scanning and posting the illustrations!